NOVEMBER 9, 2019
ROUND 10 - AMATEUR MMA AND SUBMISSION GRAPPLING EVENT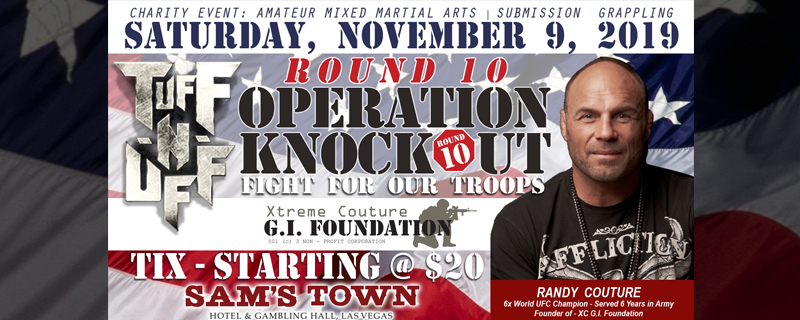 10th Annual charity MMA event
Round 10: Operation Knockout - Fight Four Our Troops. This charity MMA event features top amateur fighters from Xtreme Couture and other top MMA athletes. The event will benefit the Xtreme Couture GI Foundation.

This years event will again be at Sam's Town Hotel and Gambling Hall on Saturday, November 9th, 2019.
Get your Tickets Now!

For information about sponsoring this popular event or future events, please contact Scott Haney (702) 616-1022 / scott@xtremecouturemma.com.
Sponsorship Opportunities are available to View Here.