OCTOBER 12, 2019
LOCK -N- LOAD - SPORTING CLAY TOURNAMENT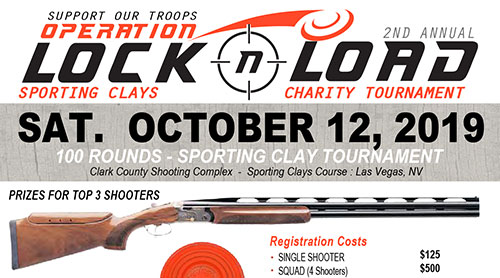 Please join Randy Couture at our Sporting Clays Tournament, Saturday, October 12th, 2019 at Clark County Shooting Complex. Enjoy a day of team clay shooting followed by a BBQ lunch. We encourage you to form a team of four shooters, but we would be glad to create a team with other solo shooters should you wish. Cost of registration includes a 100 shot sporting clay tournament, ammunition, targets, golf cart, breakfast, and a lunch by John Mull's Road Kill Griil.

A limited number of shotgun rentals are available, and can be reserved in advance.
For information about sponsoring this popular event, please contact Scott Haney (702) 616-1022 / scott@xtremecouturemma.com.
2019 Sponsorship Opportunities are available to View Here. 

Reserve your Spot today - Buy Tickets Here
NOVEMBER 9, 2019
ROUND 10 - AMATEUR MMA AND SUBMISSION GRAPPLING EVENT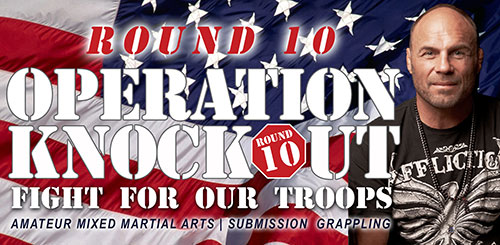 Xtreme Couture GI Foundation teams up with Tuff-N-Uff for its tenth annual charity event at Sam's Town Hotel and Gambling Hall on Saturday, November 9th, 2019.
Now in its tenth year, "Round 10: Operation Knockout" is an MMA and Grappling event that was created to help raise funds and awareness for wounded soldiers and their families.  Following nine successful years, this year's event looks to be bigger and better. 


Get your Tickets Now!

For information about sponsoring this popular event, please contact Scott Haney (702) 616-1022 / scott@xtremecouturemma.com.
Sponsorship Opportunities are available to View Here.