Randy Couture is an actor, UFC Champion, former collegiate and Greco-Roman wrestler, and served in the U.S. Army 101st Airborne from 1982-1988.
After completing his military service, Randy decided to begin working as an assistant wrestling and strength conditioning coach at Oregon State University. By December of 1997, at the age of 33, Randy made his debut into the world of professional fighting, claiming victory in the Heavyweight division of his first appearance in the UFC.

With over 25 years of training in freestyle and Greco-Roman wrestling, Randy's preferred method of offense in mixed martial arts competition was what is commonly referred to as "Ground and Pound." Although this method was Randy's token move, he also demonstrated a variety of skills in both boxing as well as Brazilian Jiu-Jitsu. Randy eventually moved down a weight class to the Light-Heavyweight division, where he would spend the remainder of his UFC career spanking out one victory after another. Randy is to this day the only UFC competitor to hold titles in the both the Heavyweight and Light-Heavyweight divisions, and he was inducted into the UFC Hall of Fame in June of 2006.

Randy dedicates his time to running his own gym, Xtreme Couture MMA; a thriving clothing line, Xtreme Couture MMA Clothing; commentating for the Professional Fighters League (PFL) and formerly commented for the UFC and on Fox. Along with starting his own nonprofit the Xtreme Couture GI Foundation Randy is dedicated to honoring the veterans of America's armed forces.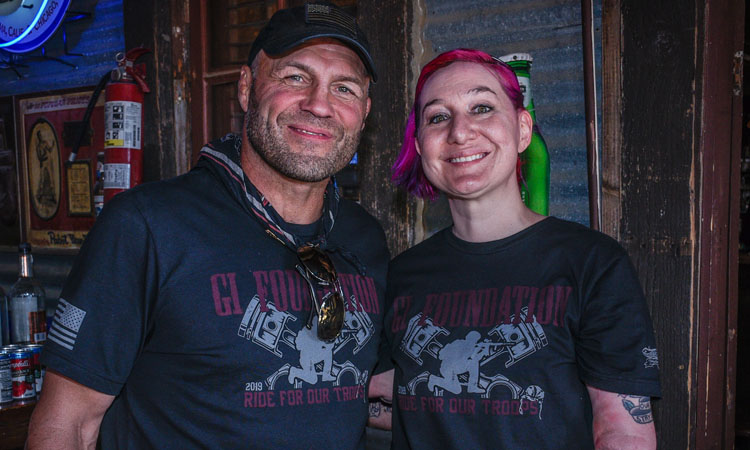 Randy visits military bases and hospitals annually to provide troop morale. Randy also sits on the board alongside NFL's Jay Glazer and Nate Boyer who founded Merging Vets & Players (MVP), a nonprofit focused on creating an environment for veterans and former athletes to be as productive off the field as they were on the field.